Water Resilience Portfolio
Water Resilience Portfolio
July 2023 Public Workshop Schedule and Information
In July 2023, the Commission hosted three public workshops to gather input on proposed strategies to protect communities and species during drought.
Workshop Recordings and Materials:
Wednesday, July 19, Noon to 3 p.m.
Tuesday, July 25, 2 p.m. to 5 p.m.
Thursday, July 27, 9:30 a.m. to 12:30 p.m.
Background
California's Water Resilience Portfolio Action 26.3 directs the State to develop strategies to protect communities and fish and wildlife in the event of drought lasting at least six years. Shifting hydrology has led to increased instances of drought in California, made more severe by climate change, as extreme weather patterns affect the amount of rain and snow we get, impacting how we are able to capture and distribute water. Since 2000, more than half of the state's water years have been dry or drought years. To ensure California's people and environment have sufficient water during times of drought, the State will need to adapt to this new normal of ongoing weather extremes.
A December 14, 2021, letter from the Secretaries for Agriculture, Environmental Protection, and Natural Resources, asked the Commission to use its public forum to investigate potential strategies for managing long-term drought while coordinating with state agencies to develop a framework to advance this work without disrupting immediate drought response efforts. The Commission will engage in-state experts, stakeholders, and the public to develop a comprehensive understanding of the ways in which communities and fish and wildlife are likely to be impacted by long-term drought and ideas for mitigating those impacts. The Commission will also look to other countries that have dealt with long-term drought conditions to better understand how they approached and dealt with the issue and the challenges they faced and lessons they learned. The Commission will produce a guidance document for State agency consideration when developing a set of investments and policies to support communities and the environment during long-term drought.
California is currently immersed in a third consecutive year of drought. The Commission will consider the present-day situation to help guide its investigation of how to manage more frequent, more prolonged, and more intense drought conditions. For more on the current drought situation, visit the California Drought Action website. To track the latest water conditions, visit California Water Watch.
2022 Agenda Items
2023 Agenda Items
The Commission approved the final white paper on groundwater trading at its May 18, 2022 meeting:
Public Workshops Schedule and Information
The Commission, in support of Water Resilience Portfolio Action 3.6, held public workshops to explore ways that the State can support in-basin, locally-led groundwater trading programs that ensure protections for vulnerable users, such as communities, small- and medium-size farms, and the environment. At the workshops, the Commission gathered information and tested assumptions regarding opportunities and concerns around groundwater trading; potential impacts to ecosystems, farms, and communities; and an appropriate state role in groundwater trading. The Commission will use the information gathered at these workshops to help formulate a policy paper with a set of conclusions around how the state can support well-managed groundwater trading programs with appropriate safeguards for vulnerable water users.
Workshop Recordings and Materials:
Thursday, October 28, 2021, 2:30 - 5:00 p.m.
Friday, October 29, 2021, 9:30 a.m. - 12:00 p.m.
The Commission is working closely with a stakeholder advisory group to inform its work on groundwater trading and would like to thank the following organizations:








Background Information
In March 2021, the Secretaries for Natural Resources, Environmental Protection, and Food and Agriculture, requested that the Commission initiate the Action 3.6 of California's Water Resilience Portfolio. In response, the Commission is leading a thorough and inclusive public dialog to frame state considerations around how Groundwater Sustainability Agencies might shape well-managed groundwater trading programs that include appropriate safeguards for communities, farms, and the environment. The Commission's work will focus on holding public conversations via public workshops and at regularly scheduled Commission meetings to solicit input about groundwater trading programs that ensure protections for vulnerable users and stakeholders, looking at stakeholder engagement, governance, and oversight. The Commission will develop a white paper that draws on public discussions, and will include a set of conclusions and suggested next steps.
Water Resilience Portfolio Action 3.6 calls upon State agencies to create flexibility for groundwater sustainability agencies to trade water within basins by enabling and incentivizing transactional approaches, including groundwater markets, with rules that safeguard natural resources, small- and medium-size farms, and water supply and quality for disadvantaged communities.
Reference Documents
2021 Agenda Items
2022 Agenda Items
California's Water Resilience Portfolio directed the Commission to assess a state role in financing conveyance projects that could help meet needs in a changing climate. The Commission used the information gathered at four regional workshops to produce a white paper for state policymakers that describes the essential criteria for resilient water conveyance projects that meet the needs of a changing climate, the potential public benefits of such projects, and the implications of various financing options.
The final white paper was presented and approved at the June 16, 2021 Commission meeting:
Public Workshop Recordings and Documents
Southeastern California (Colorado River, South Lahontan) – Tuesday, December 8, 2020
Southern California – Thursday, December 10, 2020
Northern California – Tuesday, January 12, 2021
Central California – Tuesday, January 26, 2021
Workshop Materials:
The Commission thanks supporters for assisting with information outreach to connect interested parties to the regional workshops.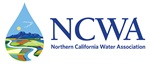 Below are links to meetings at which the Commission heard agenda items related to financing conveyance projects.
2020 Agenda Items
2021 Agenda Items