Statewide Groundwater Management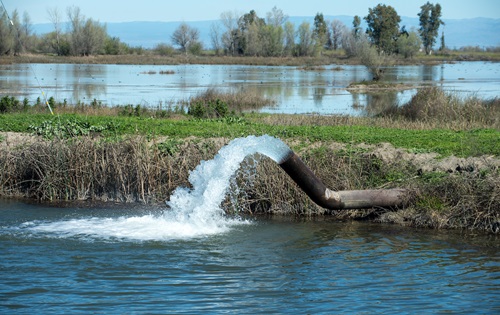 If you're like 30 million of your California neighbors, there is groundwater under your feet. Groundwater basins act as a drought buffer – or savings account – by providing available water when surface water supplies are low such as in dry or drought years. In California, groundwater is used for drinking water in homes, used to support businesses, as well as farms and ranches where it is used to irrigate crops and provide water for livestock.
Groundwater refers to water stored below the Earth's surface in aquifers, which include porous layers of sand, soils and clay that holds water. Stacked layers of aquifers make up a groundwater basin. For decades, groundwater in some parts of the State has been pumped out faster than can be recharged, causing record low groundwater levels in those areas. The State and locals are taking great strides to protect our groundwater resources for long-term use, so that groundwater basins can withstand varying changes in climate and continue to serve as a drought buffer in future years.
Our Work
We're responsible for:
We have a long-standing history of:
Collecting and analyzing groundwater data
Investigating and reporting groundwater conditions
Encouraging comprehensive surface and groundwater management
Providing the technical expertise needed to improve statewide groundwater management practices
Offering assistance to support local community engagement and education
Providing local groundwater funding assistance
---
---
Subscribe
Sign up to receive monthly Sustainable Groundwater Management program updates