Integrated Science and Engineering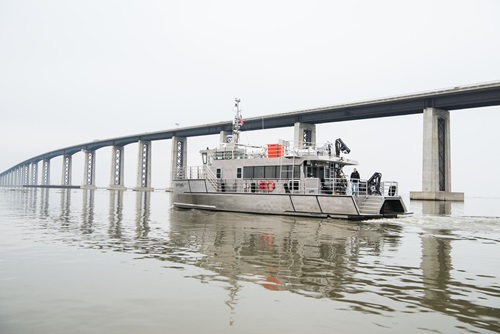 The Division of Integrated Science and Engineering (DISE) ensures we comply with extensive federal, state, and local regulations. With science as our foundation, the information we gather is used to support water and resource management throughout California; assist in balancing both human and environmental needs; and inform management decisions, the science community, and general public. Funding comes from a mixture of federal cost shares and special and State Water Project funds.
Our work includes:
Developing the best available science

Investigating multiple subject areas

Fish

Food web species ­

Waterfowl

Water quality

Habitat

Connections between topics
Performing research, ongoing monitoring, and assessments primarily in the

Feather River, Yolo Bypass, Suisun Marsh, and Sacramento-San Joaquin River Delta

Water quality

Biological species (

fish, birds, invertebrates, and harmful algal blooms, plants, and cultural resources)
Restoring habitats and mitigating State Water Project impacts to the natural environment through restoration programs

Delta Pumping Plant Fish Protection Agreement (known as the Delta Fish Agreement)

Fish Restoration Program Agreement

Yolo Bypass Habitat Restoration Program

Habitat Expansion Agreement
Collaborating with the Interagency Ecological Program (IEP), a consortium of State and federal agencies which seeks to provide integrated, relevant, and timely ecological information for management of the Bay Delta

ecosystem and the water that flows through it

Monitoring

Research

Modeling

Synthesis efforts for various aspects of the aquatic ecosystem
Contact Us
Find general contact information in the directory, or select the button below for environmental services office details.
Contact Us